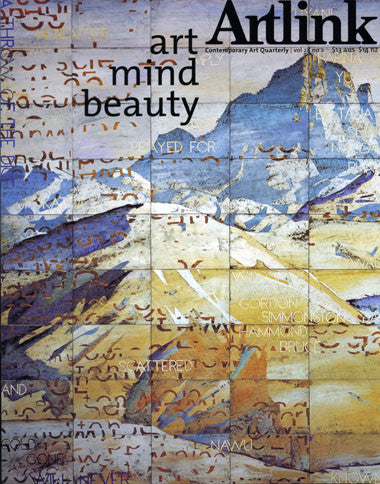 Issue 28:2 | June 2008 | Art Mind Beauty
Art Mind Beauty
Guest editor: Margot Osborne. Art/Mind/Beauty tackles one of the questions exercising the minds of philosophers in the age of neuro-science - how does the mind create notions of beauty and why are some artists and audiences drawn to the fragile, the shimmering, the highly decorative and the nature-inspired?
Has contemporary art been diminished by the absence of these visual pleasures? Perhaps beauty and a sense of the ineffable have crept back without our noticing. Could this be related to a fear that time is running out for the natural world?
Artists who inspired this issue include Imants Tillers, Jon Cattapan, John Mawurndjul, Doreen Reid Nakamarra, Catherine Woo, Stieg Persson, David Keeling and Philip Wolfhagen (painters); Hossein & Angela Valamanesh, Giles Bettison, Kirsten Coelho, Timothy Horn, Ah Xian, Robyn Stacey, Karl Wiebke, Robin Best and Tina Gonsalves (other media).
---
Share this Product
---
More from this collection