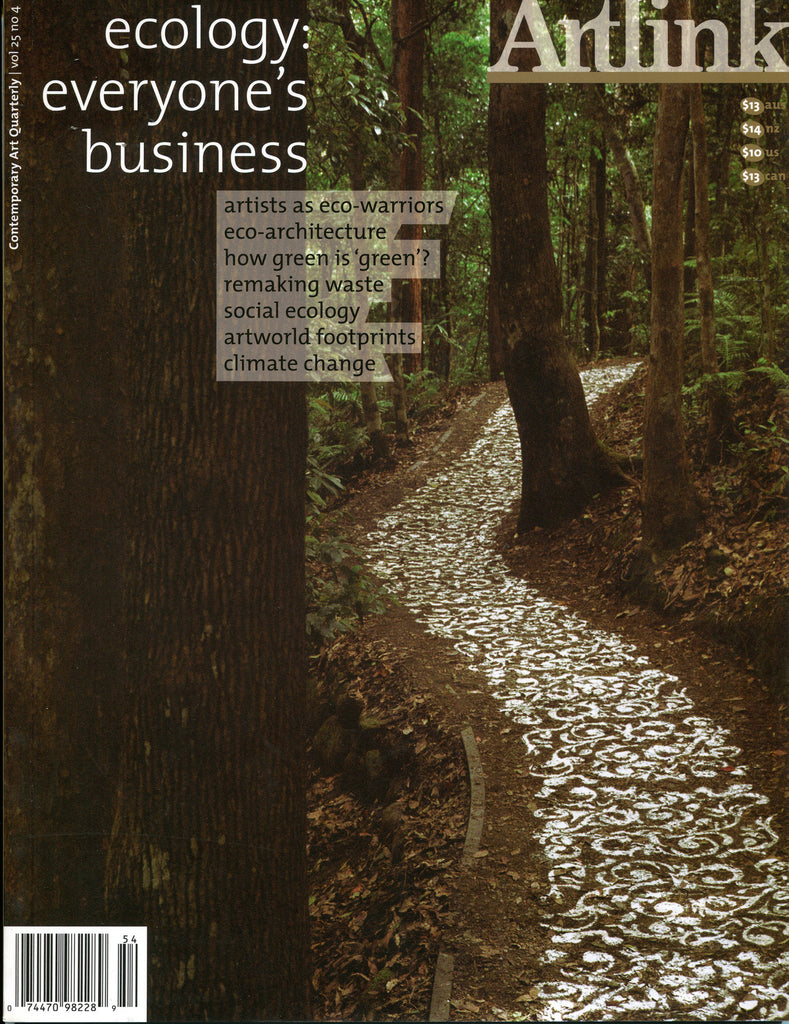 Issue 25:4 | December 2005 | Ecology: Everyone's Business
Ecology: Everyone's Business
Art in relation to the environment and ecology engages a distinct subgroup of artists around the world. They deal with waste and obsolescence, water, air and earth, health and toxicity. Eco-warrior artists work with science, technology, farming, water resources, recycling industries, health, to make art which communicates the urgency of action on climate change.
This issue includes the recent work of Gregory Pryor, Michael Harkin, Ken Yonetani, Melissa Hirsch, Liz Woods, Lloyd Godman, Ian Hamilton, Bronwyn Wright, John Dahlsen, Ann Wizer, Alice Crawford and Chris Mulhearn. The 'green architecture' sector is critiqued by eco-architects Paul Downton and Emilis Prelgauskas and there is discussion of how the art sector as a whole needs to address the environmental impact of its activities.
A social ecology where artists led by Jean Bojko work with the populations of small, neglected villages in France gives another perspective on what art can be and do.
---
Share this Product
---
More from this collection